GS2040IM
Standard battery pack GS2040IM (3S3P) suitable for use with industrial and medical devices, etc.
Nominal Voltage: 10.8V
Rated Capacity: 9300mAh
Max.charge Voltage: 12.6V
Max.charge Current: 6.5A
POWERPAQ GS2040IM is approved worldwide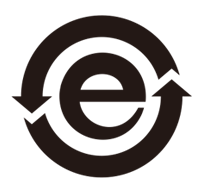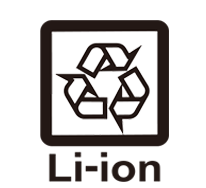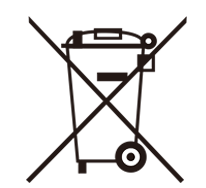 Description
1.Certification compliance in most countries.
2.Standard SMBus v1.1 interface.
3.Integrated LED state of charge (SOC) indicator.
4.JEITA charging optimization rules.
5.Comprehensive safety protection functions, such as overcharge, over-discharge, overcurrent, overtemperature, short circuit, etc.
6.Balance function, effectively improve battery life.
7.High precision Fuel gauge.
Cross Reference
The GS2040IM has been cross-referenced as a replacement for instrumentation and medical device batteries and is capable of replacing the following OEM part numbers and models:
| | | | |
| --- | --- | --- | --- |
| Energy+ SM204 | Philips NI2040XXL | Tektronix TPSBAT | Yokogawa 739883 |
| 1420-0868 | LI204SX-60 | NI2040 | NI2040PH |
| 989803129131 | LI204SX-60A | NI2040A22 | NI2040XD24 |
| GPDR204 | LI204SX-66 | NI2040A24 | NI2040XXL24 |
| LI204SX | LI204SX-66A | NI2040HD24 | SM204 |
IT Equipment
HP Virtual Array 7410
Medical Equipment
| | | | | | |
| --- | --- | --- | --- | --- | --- |
| Anritsu LMR Master | Anritsu MT8220T | Anritsu MS2724C | Anritsu MS2034A | Anritsu S412E | Tektronix TPS2012B Digital Oscilloscope |
| Anritsu S331E | Anritsu MS272xB | Anritsu MS2725C | Anritsu MS2036A | Anritsu MT9083A | Tektronix TPS2014B Digital Oscilloscope |
| Anritsu S332E | Anritsu MS2721B | Anritsu MS2726C | Anritsu MS2026B | Anritsu MT9083A1 | Tektronix TPS2024B Oscilloscope |
| Anritsu S361E | Anritsu MS2723B | Anritsu MT8212E | Anritsu MS2028B | Anritsu MT9083A8 | Yokogawa AQ7280 |
| Anritsu S362E | Anritsu MS2724B | Anritsu MT8213E | Anritsu MS2026C | Anritsu MT9083A2 | Yokogawa AQ7282 |
| Philips Medical Pagewriter Touch | Anritsu MS2712E | Anritsu MS2026A | Anritsu MS2028C | Anritsu MT9083 | Yokogawa AQ7283 |
| Anritsu MS2721A | Anritsu MS2713E | Anritsu MS2024B | Anritsu MS2027C | JDSU MTS-6000 | Yokogawa AQ7284 |
| Anritsu MS2720T | Anritsu MS8911B | Anritsu MS2025B | Anritsu MS2037C | JDSU MTS-6000A | Yokogawa AQ7285 |
| Anritsu MP1026A | Anritsu MS2722C | Anritsu MS2034B | Anritsu MS2036C | Philips Medical Optigo Ultrasound M2430 | Yokogawa DL350 |
| Anritsu MT8222A | Anritsu MS2723C | Anritsu MS2035B | Anritsu MS2038C | Tektronix TPS2000B Digital Oscilloscope | Yokogawa MT300 |
| | |
| --- | --- |
| Information |   |
| Factory capacity | 20%~30% |
| Certification | CE/FCC/IEC62133/UN38.3 |
| Operating temperature | 0°C~50°C (charge) |
|   | -20°C~60°C (discharge) |
| Storage temperature | -20°C~50°C(Maximum) |
|   | -20°C~25°C(recommend) |
| Electrical parameters |   |
| Rated voltage | 10.8V |
| Rated capacity | 9000mAh |
| Nominal capacity | 9300mAh |
| Internal resistance | <200mΩ@1kHz at 25℃ |
| Maximum charging current | 6.5A |
| Maximum charging voltage | 12.6V |
| Maximum discharge current | 8.0A |
| Cycle life | 1000 cycles≥70% Rated capacity |
|   | (Charge: 0.5C, 12.60V, 465mA cut-off. Discharge: 1C 9.00V cut-off.) |
| Dimensions |   |
| Length | 214.0mm ± 0.3mm |
| Width | 58.5mm ± 0.3mm |
| Thickness | 22.0mm ± 0.3mm |
| Weight | 500g±10g |
| Interface | |